CRYPTO-APÉRO: The Irrationally Ecstatic Bitcoin Edition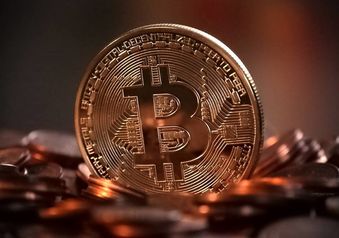 Rotondes Wed 18.4.18 / 18:30
Bitcoins and crypto-currencies are everywhere. Nowadays, the simple fact of mentioning the word blockchain boosts any brand value. And we fully recognise the fact that we outrageously abused this in the promotion of our previous Crypto-Apero events.
This might have led some of our followers to raise questions regarding this topic. So to avoid any remarks and to keep good faith we introduce you to the final Crypto-Apero of the season: The Irrationally Ecstatic Bitcoin Edition.
Blockchain fans, Bitcoin newbies, we have something for you.
We will:
– Introduce the basics of what Bitcoin is all about
– Explore the links between some Internet sub-cultures and cryptocurrencies.
– Focus on Blockchain's terminology and surrealistic promotional strategies, reviewing a few remarquable marketing campaigns related to some Initial Coin Offerings (ICOs) targeting the general public (especially the ones that failed, as it is funnier).
– Dig into some creative crypto-mining solutions and how these solutions might revolutionize many business models on the Internet (with or without the consent of the miner).
– Review various computer viruses targeting cryptocurrency wallets and related cryptocurrency mining trojans. Advice will be given on how to limit exposure to such threats.
BONUS: The Cambridge Analytica case (the 5 Ws – what, where, who, when, why)
More info: www.eldo.lu/radio/reportagen/83100.html
An occasion to dive knee deep in this latest personal privacy scandal made in Facebook (and to test if our event referencing on this social network will be optimized by mentioning this).
Join us, it will be fun. It will be free. Novices and nerds welcome (and everyone in between).
(Almost) free tomato juice (as usual).
---