TUBES – A Game Of The Internet released Feb 6th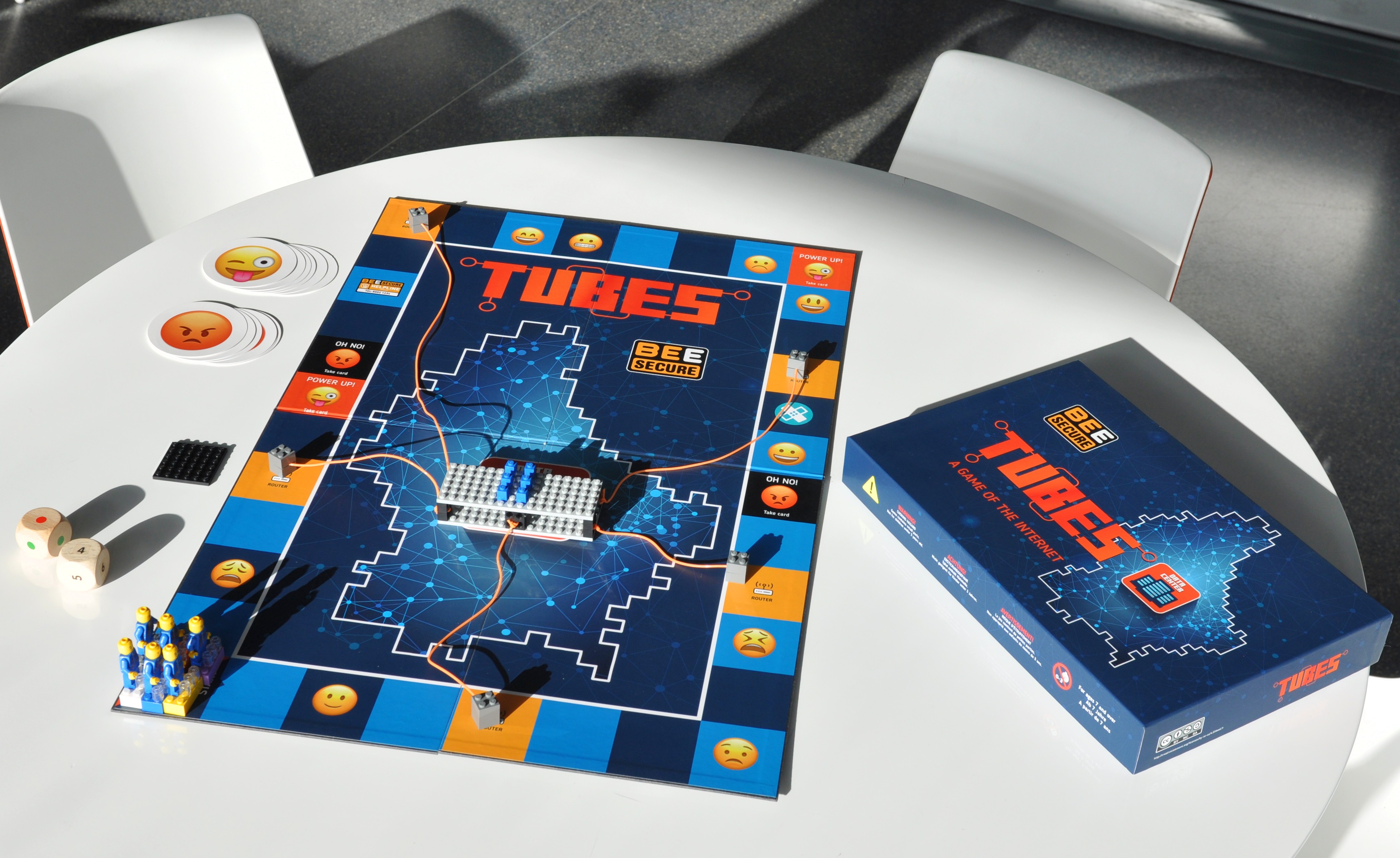 TUBES – A Game Of The Internet that I have developed for BEE SECURE will be officially released on February 6th, Safer Internet Day. The Creative Commons licensed board game conceived by myself, and co-created and developed with Jaiden Sreenivasan and Zygi Virsalis, students from the International School of Luxembourg, is aimed at 8 to 12 year olds to help them understand that  the Internet is physical infrastructure, that data is copied into data centers and behaviour on the network is both observed and can have consequences.
TUBES was co-created and developed in the "Building a Better World Lab" at International School of Luxembourg run by Tanya Irene and Stéphane Vermeulin, Technology Integration Facilitators, with the assistance of parent Chris Hewett, which resulted in the development of two other games on the same theme by the students who participated weekly.
The instructions for the game are available here for anyone to make their own version or adaptation of the game.
TUBES is the second game I've worked on for BEE SECURE, following on from Panopticon which is aimed at the 12 and up age group.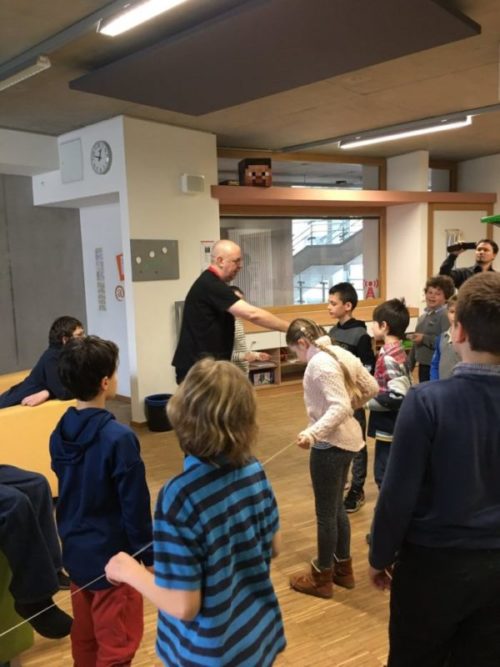 creating an "Internet of Stings" at the beginning of the development process
---